Company 3 Colorist About How To Break Into The Business
by Parker Jarvie
xap3.239.2.192
W hile I was at Columbia College Chicago, I got an internship at Whitehouse Post in Chicago. Towards the end of the internship, I spoke with one of the producers there asking about the next steps to getting into the industry. I had spent quite a bit of time shadowing the senior colorist at The Mill and knew I had a passion for color grading. She said that the senior colorist over at Company 3 Chicago had interned there awhile back and that I could use her as reference. I messaged him on LinkedIn, asking if he would be willing to answer some questions I had about what he does, the industry, and Company 3. After our conversation, he invited me in to the office to talk more. We hit it off, and it turned out they were looking at bringing on another assistant colorist. 

A couple months later, I was working there part time as a freelance assistant colorist for 3 months. I had to learn quickly. The other assistant was going on vacation the following week so I needed to at least have a good working knowledge of their workflow. I would shadow the senior colorist and the other assistant and re-prep projects to get enough hands-on experience before doing it on my own.

The day after I graduated college, I was brought on full-time. It was definitely one of those "right place at the right time" situations.

Assistant colorist's responsibilites
An assistant colorist's primary job is to make the senior colorist's job easier. The senior colorist should be grading with clients in the suite as much as possible. For that to happen, the assistant handles a variety of tasks including preparing projects fully for the session, contacting editorial and handling any conform/workflow issues that arise, communicating with the producer to ensure jobs are completed on time, and finalizing projects and rendering in whichever format the client needs.

As you gain the trust of the senior colorist, an assistant may start to be trusted with match grading. A lot of the times, the senior colorist is in session so if another client comes back with revisions on a pending job or there are pick-up shots, it will fall on the assistant to make those revs or match grade the pick-ups. As you continue to build that trust, those responsibilities increase.


In my situation, for example, in addition to client revs and match grading pick-ups, I may match long form versions of commercials, short films, and features. For some features, the senior colorist sets looks on key shots and scenes throughout and then it's my job to match the remaining shots of the film to have it ready for the senior colorist to review before they screen it with the client.
Technical knowledge, experience and a good personality
Some color grading software is not as accessible as others, but with programs like Resolve having a free version to learn from, a general understanding of the tools within a program like Resolve is definitely helpful.

The color tools are a great place to start but equally important are the project setup, conform and render portions of the software. An assistant will be given the media, EDLs/XMLs and reference pictures to conform the project. It's then their job to handle the various media formats provided and use the EDL and/or XML to conform the project. It's also important to work well under pressure. There's a constantly changing list of tasks throughout the day that must be handled in a way that ensures everything is completed on time and nothing is missed.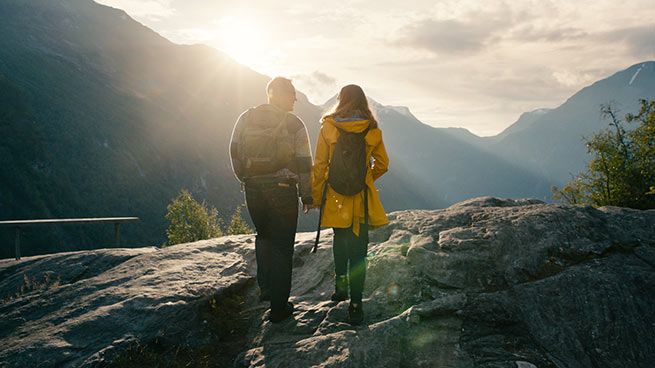 While having technical knowledge and experience is great, I feel like the most important skill necessary for working as an assistant colorist is having a good personality. You're going to be working closely with the senior colorist and producers so it's important that you're easy to work with and can be a trusted partner in getting jobs done efficiently and correctly.
The relationship with the team
The assistant colorist has a very close relationship with the senior colorist and producers. In order to provide the best possible client experience, everyone must trust each other and have excellent communication. If there are issues with prep or anything that may affect the senior colorist's ability to grade a job with clients, it must be brought to everyone's attention, specifically the producers, so that it can get sorted out before the session. It's also important that when the time comes to QC and render a job, that the assistant communicates with the producers to make sure the project can be delivered in the format the client needs and on time. Issues come up all the time so being able to trust your team members is extremely important.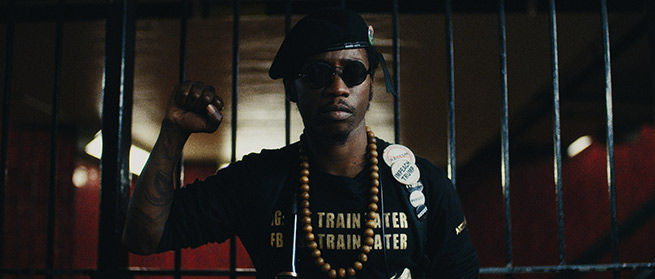 In general, the relationship the assistant colorist has with all team members including other assistants, client services, editorial, VFX, etc. is just as important. Whether it's helping other assistants with issues or completing a job on time, communicating with editorial to figure out conform issues, or maintaining a clean VFX pipeline, an assistant needs to be able to effectively communicate with all team members to do their job well. At the end of the day, everyone is working towards the same goal, providing the client with exceptional service and product that exceeds their expectations.
My own client base
As the senior assist, in addition to the time I spend match grading, I am also given the opportunity to build my own client base. There are times where the senior colorist is too busy to take on another job given the deadline, so they will recommend the client work with me. It's my job to continue that relationship the company has with that client and provide my own style and expertise that ideally exceeds their expectations. While that is a small part of my client base, I also build relationships with clients on my own and will collaborate on commercials, social spots, music videos, short films, and features. It's a really great experience to essentially do a micro version of what the senior colorist does. I'm building a growing list of clients, doing my own sales, and continuing to improve my color grading skills.


The next step
In my experience, there is not necessarily a situation where "once you hit this amount of billings, you become a colorist." Yes, you must be able to bill enough to justify running a color suite, but reputation is also important. You must have a good reputation in the industry for clients to trust you're the right person for the job and can increase the value of their work. That starts with maintaining a good relationship with the clients you have because often times, they will be the ones that get you the next job. I'm still working at this and figuring it out as I go, but I have been lucky enough to work for one of the top companies in the industry and work with an exceptional senior colorist and see how it's done successfully at the highest level.

My advice
I would recommend reaching out to a colorist or post-house you admire and show your interest in their company and the craft. Be persistent but not annoying; It's great to show your enthusiasm but people get busy and it's important to recognize that. Try and get in any way you can. Often times, that may mean starting in client services but work hard at any task you're given and it will show. Once you work your way up to assistant, work your ass off and build a good relationship with the senior colorist. They will notice your hard work and will want to mentor you and learning from someone with that type of experience is a key part to becoming a colorist.
Parker Jarvie
Senior Assistant Colorist, Company 3 New York
All images and clips copyright © Company 3 are colored by Parker Jarvie
30

2
User Feedback