Colored by Peter Bernaers
Studio L'Equipe
xap3.239.2.192
This was a particular project for me for several reasons. First of all, I was brought in quite late, about 2 months before the grade. The Childhood of a Leader is one of those typical co-productions, where all along production resources have to be divided in function of money received, and apparently at a certain stage, due to the Belgian Tax Shelter Incentive it was decided that both image and sound post-production were to be done in Belgium. It is not the kind of thing that I necessarily favor: of course, I prefer to be involved in the entire pre-production and production stages, but these days it seems to be how more and more productions are going.
Another quite particular thing, but also one that occurs more and more, is that the choice of post-production house was already been made, and that this choice was made at a strictly productional level, neither DOP, nor I were asked about this (you know how it goes, money needs to be spent in a certain region, etc).
It was through the people of the lab, and our Belgian Post-production supervisor that my name had fallen. The director Brady Corbet knew that the year before I had worked with Mia Hansen-Love, which he knows quite well, on her film Eden. So apparently he spoke to her and she suggested to work with me. Lol Crawley, the DOP of this film was, in the meantime, doing some research on me. He spoke to serval DOP's I've collaborated with and the outcome was that he was also delighted to work with me. So the strange situation was that without ever meeting Brady or Lol, I was suddenly asked - by these 2 enthusiast guys, who seemed to have done a good background check- to do the grading of this film.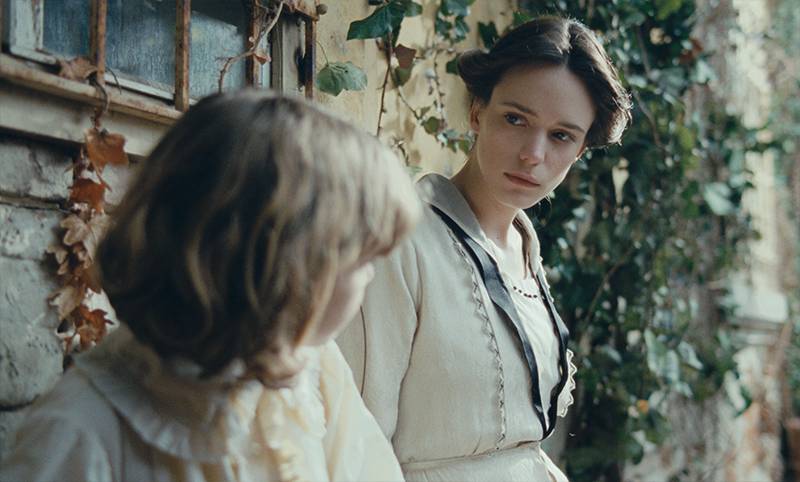 For me, the choice to do a project or not is heavily influenced by the creative challenges, the story, whether or not it - the story and the visuals - touches me, but first and foremost also by the personal connection I feel with a Director and/or the DOP. And it was in these first contacts I had with these guys that I decided to do this film, even though at that point I hardly knew anything about the film. And because of that, I was kind of thrown into it.
As said, we already had a post-facility: Studio L'Equipe in Brussels in Belgium. They have a long tradition in doing DI's. They have their own lab for neg and positive development. And I actually have a long tradition in working with them. In the last 3 years, they have been working on Mistika, with a Barco DP-2K 20C on a 5meter screen. There were some reservations from Lol about the Mistika, which frankly I could understand, but choices had already been made and after I vouched to Brady and Lol that I would be able to deliver what they were looking for they both were more relaxed about it, for which I want to thank them.
The feeling of desaturation comes from working in printer lights. By taking away a dominant colour you actually make the image thinner, more transparent, with less colour, but not desaturated

- Peter Bernaers -
35mm as primary deliverable
Another specific thing about the project was that it was once more a real DI project, meaning the film was shot on Super 35 3 Perf, the negative was scanned, we graded in DPX on the Mistika and we were going to return to 35mm print! Brady was very adamant about the importance to him of the 35mm print. I was told I should regard it as the primary output format and that is something that in the last couple of years I've heard people say less and less. I'm very grateful to Brady for this, because for me, it was kind of a return to where I started, and I could offer to the guys all the experience I've reassembled in my career. As much as I love - at times - the ease of modern grading (where we do not longer have to take into account a return to 35mm, meaning that all choices of LUT are free to us and as a grader you're no longer stuck with a laboratory-LUT that ensures a smooth return to a print) it was for me a nice thing to be confronted again with the old-school of doing things in DI.
So, I talked to Lol and Brady and explained to them that if the 35mm was to be considered as our primary deliverable I preferred to work in P3 colour space with Equipes laboratory (calibration) print-emulation-LUT as a viewing LUT. It seems so strange that I have to stress this but, I think these days we've gotten so estranged of this workflow (in these times of ACES…): grading on Log_C-scans with a print-emulation-LUT at the end and giving to shoot-out a series of graded true Log images that translate in a beautiful print.
Get access
This was a short excerpt, become a premium member to access the full article.
1

2
User Feedback