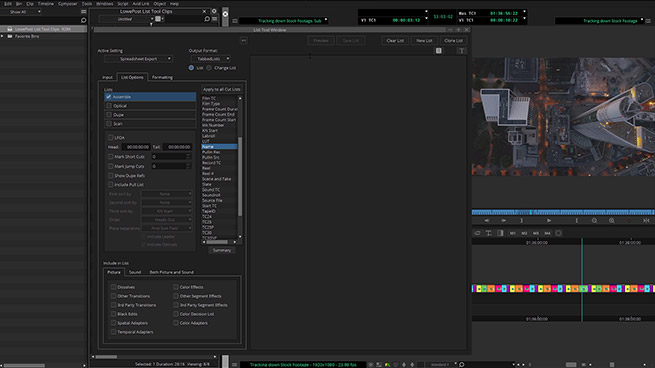 Creating spreadsheets with timeline information in Avid
By Kevin P. McAuliffe
xap44.200.145.223
Many film productions out there rely heavily on stock footage, stock music and stock sound effects. It's all fun and games when adding these elements to the timeline, but once the time comes to track down their names, how many times they are used, where they fall on the timeline and durations, that's where things can come to a grinding halt. A job that should be as simple as tracking down a few pieces of information, can turn into an all day (or multiple day) task.
What if there was an easier way to quickly track down all this information, and have it presented to you in a nice, organized fashion?  Well, there is. 
Tucked away inside of the Avid Media Composers List Tool, is a quick and powerful way to create spreadsheets with all the relevant information that you need, that is guaranteed to have you going back to it over and over again.
Enjoy the video!

By Kevin P. McAuliffe
Get access to the video
Become a premium member to access the full video tutorial.
User Feedback