Colored by Douglas Delaney
Deluxe
xap3.239.2.192

I started working on the film during previews. Previews can often be a quick process where you don't have a lot of time to grade and you're using dailies as the starting point. And in that, you can get a good sense of what the filmmakers have been looking at for a few months in editorial. You can also get a feel for how the edit drives the grade and what special sequence treatments may be needed with respect to flashbacks or point-of-view moments (McCall vision in the case of Equalizer). As a finishing colorist, doing the previews lets you see the film's evolution and gives you a head start on thinking through your approach when the time comes for finishing.
Inspiration
The film was photographed by Mauro Fiore, so of course, it was captured beautifully. Much of the "look" of the film was really inspired by wardrobe, set design, lighting, and narrative tone. To be honest, I believe that looks for films should really be derivative of those things rather than an overlayed idea of a colorist. That being said, I believe my role or contribution is to assimilate all of those things into a point of view that drives the grade and enhances the photography.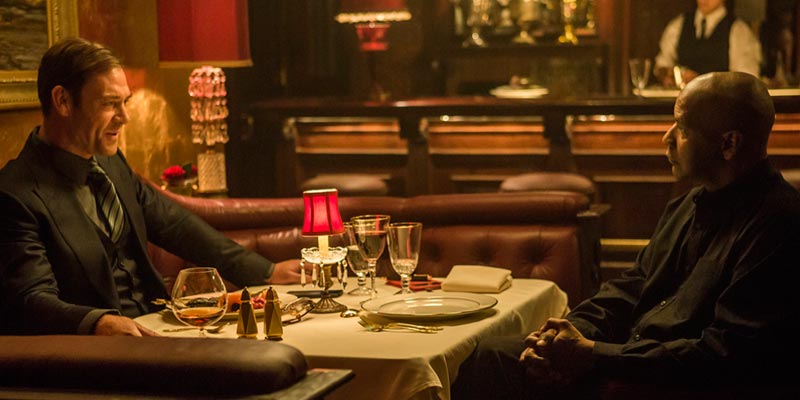 The film was shot on the Alexa, with some selected bits on the Phantom. All footage was unified to Log-C in the Baselight and I graded thru a modified print emulation LUT. 
Get access
This was a short excerpt, become a premium member to access the full article.
4

1
User Feedback