Colored by Aidan Farrell
The Farm Group
xap35.172.111.47
This 9-part series for ITV continues in series 5 in the 1920s, portraying the life of The Grantham family. From the outset, my main objective was to give Downton Abbey a unique, vibrant, cinematic and filmic look. I wanted to ignore and stay away from many period dramas where the look can sometimes be quite desaturated and drab with low contrast and washes of brown sepia tones in the palette.
The look of Downton Abbey is highly stylised with high contrast and strong vibrant colours, textures, hues, and tones. The overall objective was to embrace the rich mood and atmosphere of the landscapes, locations, and design of the series, creating a heightened but yet real feel. 
The series was shot on Alexa, and I started the color work by manipulating the Alexa Prores 444 files in Nucoda Film-Master. I also used Sapphire plug-ins to achieve flares, glares, glows, glints, and other visual effects.
Matching scenes
The contrast between life upstairs in the home, and in the servant and kitchen areas is quite intentional, with obvious colour contrasts in the drawing rooms and in the library compared to the servants' quarters.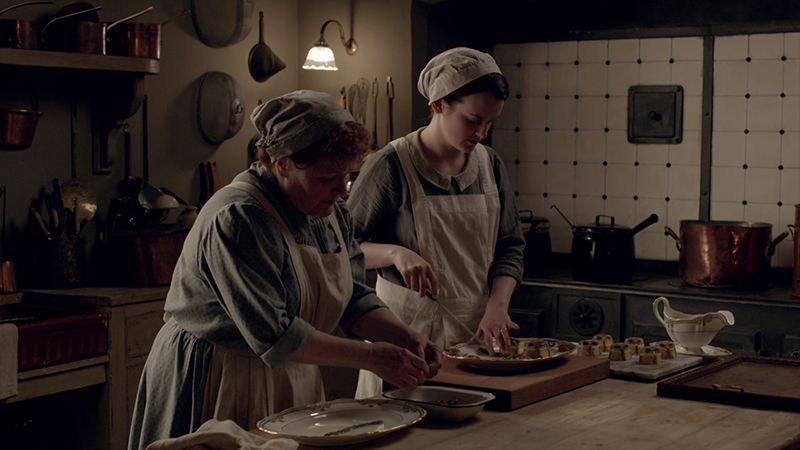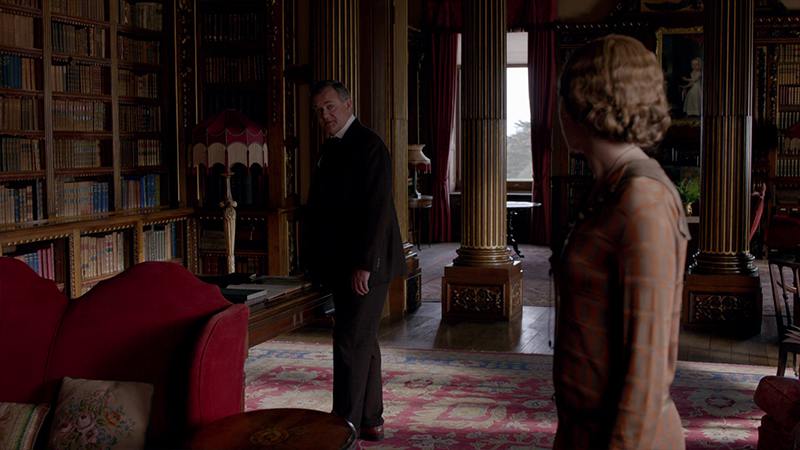 There were many challenges grading Downton Abbey. An example of this is matching all the scenes that are shot in Highclere Castle with the servants' quarters and attic bedrooms that were filmed at a set built at Ealing Studios in London. Creating depth and texture in these sets without compromising light on the actors in these spaces can be very difficult especially when the scene may have various actors positioned in front of windows which must look like the Yorkshire countryside.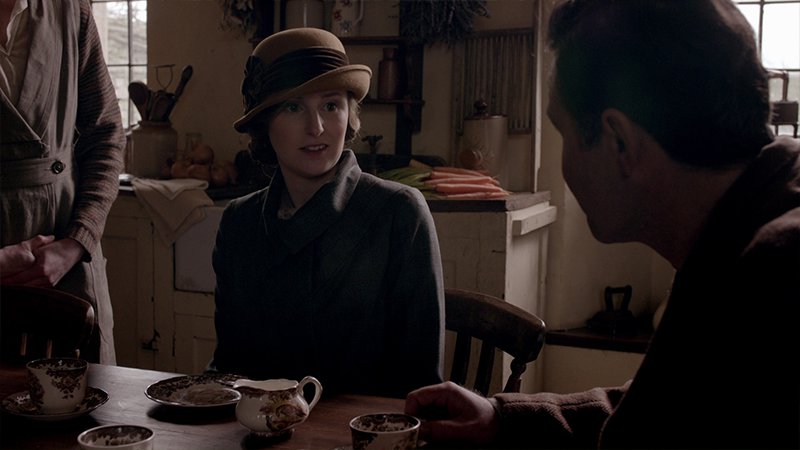 Beauty work
In scenes with multiple characters composed in the frame, I had to pay special attention to making each actor, especially the females, as beautiful and cosmetically flawless as possible. This work involved separating and masking each character, adding individual treatment as generally skin tones and complexions can be quite varied on the original. 
Get access
This was a short excerpt, become a premium member to access the full article.
2
User Feedback